I offer quality, fun and affordable services for both private and public appointments, events and parties.
Bookings are available for any seasonal, personal, social and corporate events. Get in touch to discuss in detail.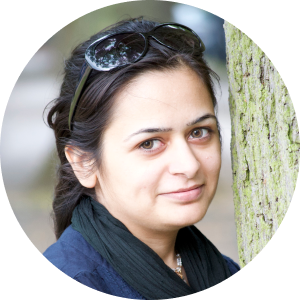 Hi, I am Ruby - an artist based in West London.
I love art and specialises in Henna and Face painting. I also draw, sketch and paint in a variety of mediums covering subjects mostly from landscapes and abstract ideas.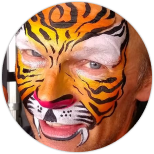 Face painting
Face painting is a great fun for both kids and adults on birthday parties, private and public events.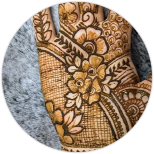 Henna art
Beautiful body art and tattoos using hand-made natural Henna with pure essential oils for best results.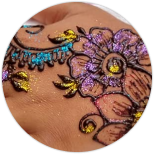 Glitter Tattoos
Temporary body art using sustainable glitter material that is suitable for variety of events.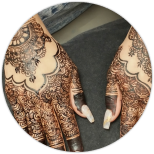 Bridal Henna
Celebrate your special life event with a luxury treat of personalised and rich Henna body art.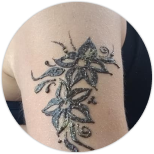 Body / gestational art
Treat yourself with celebratory body art for your special days and events.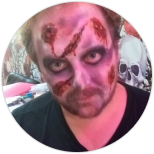 Special effects (SFX) make-up
Realistic make-up to stand out at Halloween and fancy dress parties.